The auto insurance, simplified.
An online platform to compare different insurance's prices.
Koverfy provides an online platform where you can find and get the best car insurance that fits your needs at the best prices.
Sometimes looking for insurance can be unpleasant, expensive and time-consuming. So our main goal is to simplify the process to get auto insurance and give the best customer service. We have created an online platform to serve our clients, so they can sign and pay through their phones, tablets, laptops or any smart device.
Protect your privacy
We make sure that your personal information is private and safe.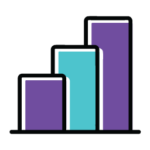 Compare different rates
Koverfy's purpose is to provide you with the best car insurance options in the market that fits your needs.
Easy and fast
We make sure that you can get your car insurance in less than 5 minutes.
Great customer service
We are always available for our clients, they can contact us through any smart devices, calls and chat.