The auto insurance, simplified.
Compare different rates and get the best prices in LESS THAN 5 MINUTES!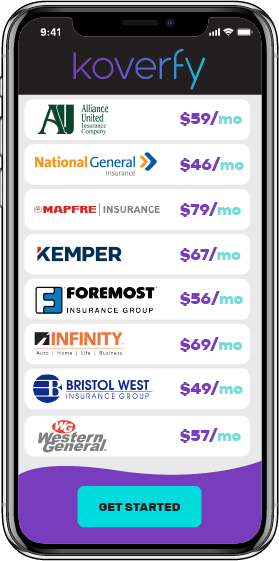 Wherever you are
Don't spend time in office lines. Get insured in the warmth of your house.

Your choices
Compare the market rates and choose the one you want.

Online payment
Automate your payment on your account settings.
The best prices at one place
We show you all the insurance options for you to choose the most convenient.
What They're Saying
Customer Testimonials
Is the quickest way to get insured. I really recommend Koverfy!
Can compare all the insurances rates is amazing, obviously I get the cheapest one.
I hate lose my time going to offices, with Koverfy I got insured in 5 minutes.

Get insured and save money now!